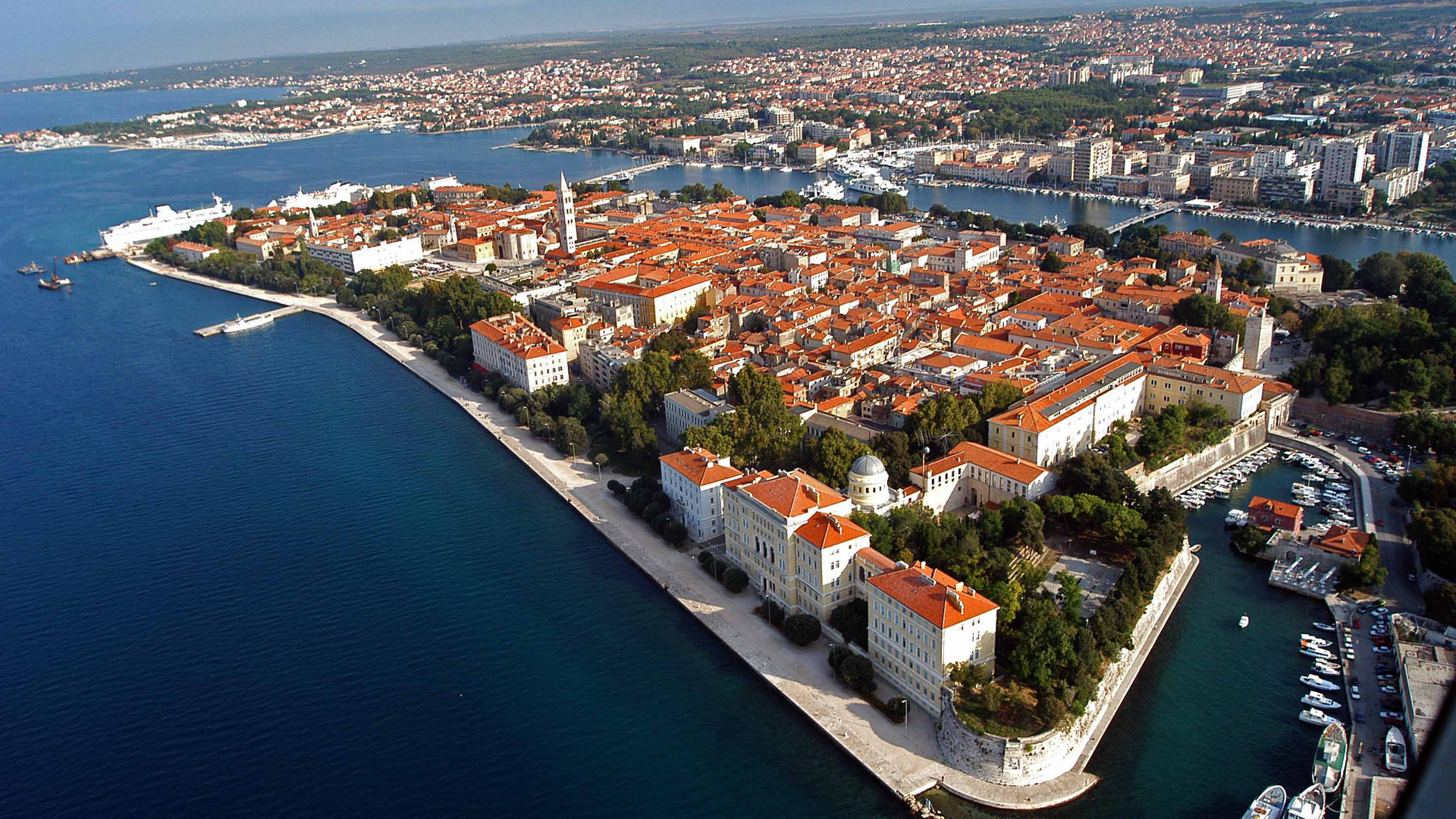 Explore Zadar
Zadar is located at the midpoint of the Croatia. It is your ideal starting position for any destination in the Adriatic Sea. For example you can have quick acces to any of the 1000 Croatian islands or if you are a nature lover you can visit some of the 5 nearby national parks.
Zadar gained its urban structure in Roman times; during the time of Julius Caesar and Emperor Augustus, the town was fortified and the city walls with towers and gates were built. On the western side of the town were the forum, the basilica and the temple, while outside the town were the amphitheatre and cemeteries. The aqueduct which supplied the town with water is partially preserved. Inside the ancient town, a medieval town had developed with a series of churches and monasteries being built.
During the Middle Ages, Zadar fully gained its urban aspect, which has been maintained until today. In the first half of the 16th century, Venice fortified the town with a new system of defensive walls on the side facing land. In the course of the century architectural building in the Renaissance style was continued and defensive trenches (Foša) were also built. They were completely buried during the Italian occupation until that in 1873, under Austrian rule, the ramparts of Zadar were converted from fortifications into elevated promenades commanding extensive seaward and landward views, thus being the wall lines preserved; of its four old gates one, the Porta Marina, incorporates the relics of a Roman arch, and another, the Porta di Terraferma, was designed in the 16th century by the Veronese artist Michele Sanmicheli. In the bombardments during the Second World War entire blocks were destroyed, but some structures survived.