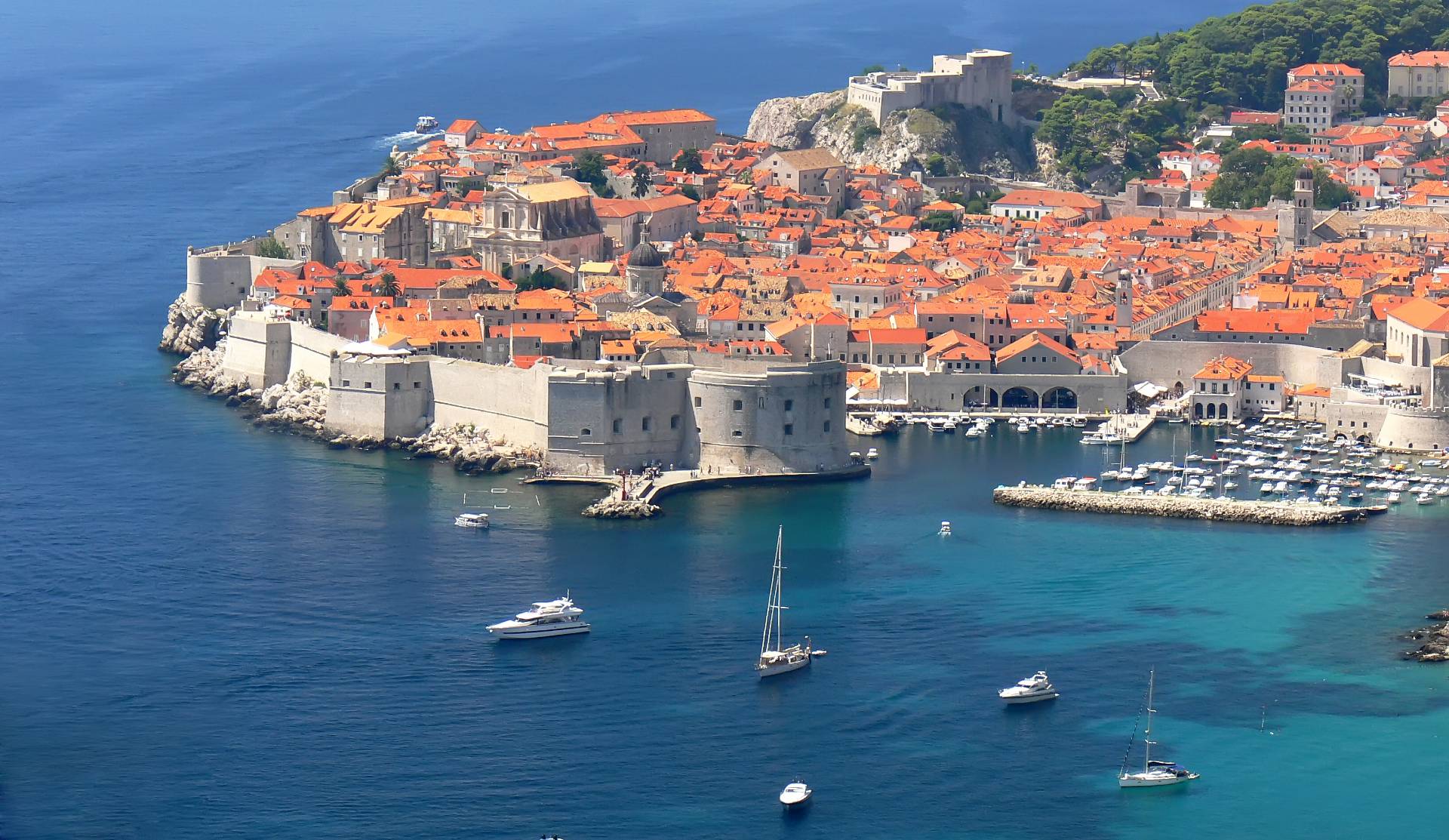 Explore Dubrovnik
Dubrovnik is a Croatian city on the Adriatic Sea, in the region of Dalmatia. It is one of the most prominent tourist destinations in the Mediterranean Sea, a seaport and the center of Dubrovnik-Neretva County. Its total population is 42,615 (census 2011). In 1979, the city of Dubrovnik joined the UNESCO list of World Heritage Sites.
The prosperity of the city was historically based on maritime trade; as the capital of the maritime Republic of Ragusa, it achieved a high level of development, particularly during the 15th and 16th centuries, as it became notable for its wealth and skilled diplomacy.
Few of Dubrovnik's Renaissance buildings survived the earthquake of 1667 but fortunately enough remained to give an idea of the city's architectural heritage. The finest Renaissance highlight is the Sponza Palace which dates from the 16th century and is currently used to house the National Archives. The Rector's Palace is a Gothic-Renaissance structure that displays finely carved capitals and an ornate staircase. It now houses a museum. Its façade is depicted on the reverse of the Croatian 50 kuna banknote, issued in 1993 and 2002. The St. Saviour Church is another remnant of the Renaissance period, next to the much-visited Franciscan Church and Monastery. The Franciscan monastery's library possesses 30,000 volumes, 216 incunabula, 1,500 valuable handwritten documents. Exhibits include a 15th-century silver-gilt cross and silver thurible, and an 18th-century crucifix from Jerusalem, a martyrology (1541) by Bemardin Gucetic and illuminated psalters.